The deVinery Method
Sexual Fantasy Coaching
Guided self-discovery journey for those who like to go deep!
Uncover the meaning and value of your personal pattern of turn-ons.
Learn the art and psychology of bringing sexual fantasies to life by crafting tailored sexual experiences in rich, fulfilling and surprisingly profound ways - and have a lot of fun in the process!
Did you know that
Your sexual fantasies create the exact internal conditions you personally need to let go and enter the vulnerability of pleasure!
Sexual fantasies may be unrealistic make-believe but the feelings they evoke in you are genuine.

Fantasy creates powerful effects on body, mind, and heart. Some say soul too.
Understanding how sexual fantasies work is the most effective way to create the same effect in your real-life sexual play.
Not only can sexual fantasies make you feel aroused and excited, but they also have the potential to help you overcome your personal internal obstacles and normal ego resistances so that you can access an whole array of powerful and euphoric erotic states of consciousness!
And in so doing, you can gain access to important parts of yourself that are normally unavailable to you when you are busy with day-to-day living.
Just like how meditation, dancing, music, and art have the potential to shift your consciousness, so do your sexual fantasies.

(Hint: "Horniness" and sexual excitement are just the beginning of what you can feel and where you can go inside yourself).

At its heart, The deVinery method is both the art of crafting tailored sexual experiences - and an embodied philosophy that uses sexual fantasy as a lens to facilitate the exploration of your own psyche, consciousness and, connection to what motivates and matters most.

Get Guidance
Stop feeling confusion or shame about your innermost thoughts.
They are actually on your side!
Yes even those ones.
Learn how to get the most out of your personal psychological map by engaging your fantasies on purpose through embodied sexual play.
Get Coaching
Artemisia de Vine has helped thousands of clients understand their turn-ons and to bring their fantasies to life.
It is usually not practical or desirable to try and live out your fantasies exactly like they are in your mind's eye.
~ But you can ~
Bring the powerful mechanisms contained in the narrative of your fantasies,
out of your head,
and into your bed.
In fact, this is much more satisfying on all levels.
Learn the approach I developed in my former roles as a sex worker and professional dominatrix to create tailored sexual experiences for thousands of clients.

Learn how I was able to work out the key psychological mechanisms unique to each client and craft the kind of experience they needed to truly surrender to the vulnerability of their authentic sexual expression.
Understand and harness the fuller potential of your sexual fantasies for deeper, more pleasurable and fulfilling sexual experiences.
Discover the key elements of your unique erotic patterning through a closer look at your own sexual fantasies.

Form a dynamic and aware relationship with layers of your own psyche.
Learn about a variety of erotic states of consciousness.

Learn how sexual fantasies are personalized maps to varying degrees of ego dissolution experiences.

Learn to use sexual fantasy as a doorway to the source of creativity, inspiration, meaning, and purpose that lives in parts of our psyche that we can only access when ego is out of the driver's seat.

Confidently communicate your unique erotic patterning to your sexual partner/s.
Be skilled in discovering your partner's unique map to their fuller sexual potential.
Learn how to confidently craft tailored sexual experiences that tap into the unique erotic patterning of your sexual partner/s.
Share your inner world with your lover/s and connect with theirs in return.
Yes, It Really Is Possible!
With private confidential guidance, you'll learn how to finally have the kind of sex life you sense is possible.
Sign Up Now!
In The Next 6 Months, You Could…
Have regular fulfilling date nights that hit all the right spots. (Solo or partnered).
Have a vibrant and aware relationship with the source of your own sexuality.
Have access to more of your own consciousness.
But this level of dynamic sexploration doesn't just happen.
This coaching program helps you create a personalized regular erotic practice, and maintain it in ways that leave you looking forward to date night for years to come.
Introducing
The deVinery Method
~ Sexual Fantasy Coaching Program ~
You Are Ready To Harness Your Fuller Sexual Potential?
This 6 month personalized coaching program will teach all the foundational frameworks, tools and psychological skills that I developed during my former role as a sex worker and professional dominatrix.

The deVinery was the name of my play space where I created tailored erotic experiences for thousands of clients: from the sensual, romantic, or raunchy, through to full BDSM, and even spiritual sex.
I will teach you the methods I used to uncover the key elements contained within each individual's sexual fantasies - and how I used what I learned about my client's inner workings to create powerful erotic encounters that satisfied yearnings they were not even aware of.

Following the map revealed by their sexual fantasies led to partial or full ego dissolution experiences and transported them into valuable erotic states of consciousness they often had never experienced before.
Now I will teach you how to do the same for yourself and/or your sexual play partner/s.
You'll learn how to:
Build and maintain regular date night schedule for exploring your fuller sexual potential.
How to navigate your inner realms using The Desire Compass.
Have all the foundational tools and skills you need to make sense of sexual fantasies and follow the map they give you.
With simple but foundational shifts in your mindset about sexual fantasies, and some practical tools and practices, you can start living the sex life you sense is possible.
What's Included In The Coaching Program...
16 x private 1-on-1 zoom coaching sessions with Artemisia de Vine. Duration of 1 hour each.
Practical exercises to complete in the privacy of your own time.
Worksheets and downloads of the methods for you to keep.
Sexual fantasy diary to record what you discover.
A template to outline your unique erotic patterning and use to uncover your sexual partner's.
Note: Coaching sessions are schedule once a week for the first 5 weeks. After that you have the option of scheduling weekly or every second week - as long as all sessions are completed within the 6 month period.
See below for details of coaching program.
Keep in mind that this opportunity is a kind of erotic arts traineeship so the outline below is only a guide. This coaching program is highly personalized.
Some people need to take longer in some sections and less time in others, and I adjust the order of subjects taught to support each client best.
After all, this work is deep and subtle and its effects ripple through your whole life, so I maintain the flexibility to work together privately at your pace - focusing on goals most important to you - to get a solid grounding in the foundational practices of The deVinery Method.

This outline is a road map for what the 6-month program covers and the kind of financial investment you can expect.

For those who want to go more in-depth in any particular areas, or wish to be masterful in the erotic arts, I offer the option to continue working together after the foundational program is completed.
Week 1 - Intro and overview
The Value Sexual Fantasies
The secret to getting the most out of your sexual fantasies is understanding what they really are and why we have them. In the first week of coaching we will cover:
What are sexual fantasies and why do we have them?
How to recognize your own - hint, they occur more often and in different forms than you might think!

Discover how sexual fantasies are mini stories designed to create psychological, physical and emotional effects that move you through your inner world.

Why your sexual fantasies are the exact story your personal ego needs to hear in order to let go of the driver's wheel.

An introduction to ego dissolution experiences and their rich benefits.
Start to keep a sexual fantasy diary.
You'll finish this lesson with a plan for how to begin uncovering the psychological treasure found in your personal sexual fantasies and an overview of The deVinery method.
Unit 1
( Approx 4 coaching sessions scheduled weekly.)
The Desire Compass
In this unit you learn the first set of skills needed to navigate the inner realms of your own erotic psyche by forming an active and aware relationship with desire itself.
The Desire Compass is both a conceptual framework and a foundational embodied practice and set of practical tools. All future work with sexual fantasies is built on this.
Learn the symbolic language of desire and the logic of its wisdom.
Be guided through practical exercises to develop two-way, embodied conversations with this force within you.
Learn to access the power and pleasure of desire without the consequence hangover.
Learn how to access your desire, and the vitality it brings, without relying on new relationship energy or hormonal urges.
Experience the different "organs of the psyche" that make up the desire compass and honor the wisdom of each, even when they seem to conflict.
Be introduced to The Erotic Imaginarium.
Learn to use the compass to guide you to true satiation of the real message contained in your desires.
Learn safe words and the art of deep embodied consent.
By the end of this section you will have formed a new embodied relationship with desire itself and have the foundation practices to continue a life-long, ever-evolving, rich and nourishing relationship with your own desire.
Unit 2

(Approx 7 coaching session scheduled either weekly or bi-weekly.)
The Map Revealed by Your Sexual Fantasies
With your desire now a powerful ally and an understanding of how it uses symbolism, the next step is to learn more about how that symbolism plays out in sexual fantasies (and real-life repeating patterns of attraction and arousal) and discover more about how yours reveal your unique sexual patterning.
Here's where we really dive deep into the narratives of sexual fantasies and how they work their magic. Learn about:
Deeper exploration of the three concerns of ego that must be addressed in any sexual encounter to allow the vulnerability of authentic pleasure and/or connection.
Poisons and Antidotes: Personal obstacles to letting go and how your sexual fantasies find clever solutions you can tap into during sexual play.
Why your inner stories are always centered on themes of transformation.
The importance of themes, body language, and tone of voice.
How complex emotional transitions carry an erotic journey, including the role of less pleasant emotions like fear, hate, anger, and sadness.
Why power is such a potent aphrodisiac - and how to play with it.
How paradox and conflicting desires is an excellent tool to create super hot friction!
How to choose the right arousal style to match the erotic state of consciousness you are aiming for.
By the end of this unit, you will have a much clearer understanding of your own unique erotic patterning and be armed with the insights you need to work out the patterning of your sexual partner/s.
Unit 3 (Approx Weeks 9 - 12)
The Journey of Erotic Play
You do not have to have a sexual partner to complete this unit - but if you do, this is when you will start playing together.
In this coaching unit the focus is on bringing fantasy out of your head and into your head without necessarily defaulting to role-play.
You will:
Establish an ongoing erotic practice in the form of deliberate date nights. (Solo or partnered).

Put in place methods that make deliberate erotic exploration and play easy to maintain.

Learn how to foster .
Learn how to talk to your sexual partner/s about your sexual fantasies.
Learn a technique that allows you to find out what truly turns your partner on, even if they do not know themselves!
Learn the soft skills to create experiences for yourself and/or your sexual partner/s based on what you learn about in your sexual fantasies and by using The Desire Compass.
All while strengthening and deepening your trust and relationship of each other's desire.
You'll finish this unit confident you can create tailored sexual experiences for yourself and your sexual partner/s and maintain a long-term vibrant, fun and often profound sex life.
You will also have the option to extend if you want to keep learning this path. After all, I have a lot of erotic knowledge and it takes more than 6 months to learn my whole art form.
However, this coaching program is enough to completely transform the way you approach sex and sexual fantasies and give you tools to satiate your true wanting behind your desires.
You'll finish this course with an excellent grounding for creating a lifetime of powerful and fulfilling sexual play.
Coaching in The deVinery Method is for you if...
You love insight-gasms and discovering your own inner workings.
You would like a vibrant sex life that lives on well beyond the honeymoon period of new relationship energy.
You are confused about your sexual fantasies and want to understand why they can sometimes seem to go against your everyday values.
You would love to experience the places inside yourself that sexual fantasies can take you.
You want to feel confident creating sexual experiences for yourself and/or others that meet the real need behind their fantasies and desires.
You are a sexuality professional yourself and want to upskill.

You want to move beyond outdated models that reduce sexual fantasies to "unfinished childhood and adolescent business" and sense there is a lot more value to them than first meets the eye.

You are done being passive and hoping a lover will magically fulfill your fantasies for you - you are ready to make it happen.

You respect your sexual partners and value their well-being as much as your own.
YES, I WANT IN!
NICE TO MEET YOU
I'm Artemisia de Vine
I bring 30 years of sex geekery to the table - including being a certified somatic sexologist and 12 years of full-time sex work.
I began my sex geek journey because I felt confused and ashamed of my sexual fantasies. This lead me to a lifetime of trying to understand why we are turned on by seemingly bizarre things. The dominant theories about why we have sexual fantasies did not quite ring true for me.
Eventually, I ended up working in the adult industry as both a provider of sensual intimate experiences, fully fledge BDSM and everything in between. I established The deVinery, my own private venue with different themed rooms and a dungeon.

At first, I was just trying to work out what each client liked on the fly doing my best to read them as we went.
However soon I began to notice patterns, and that if I followed the threads contained in their fantasies, both my clients and I would drop into some surprisingly profound and pleasurable states of being.
Over time I developed new a framework that explains why we have sexual fantasies and a set of tools to play with them on purpose.

Now I am retired from sex work and am offering to teach you my art form - The deVinery method.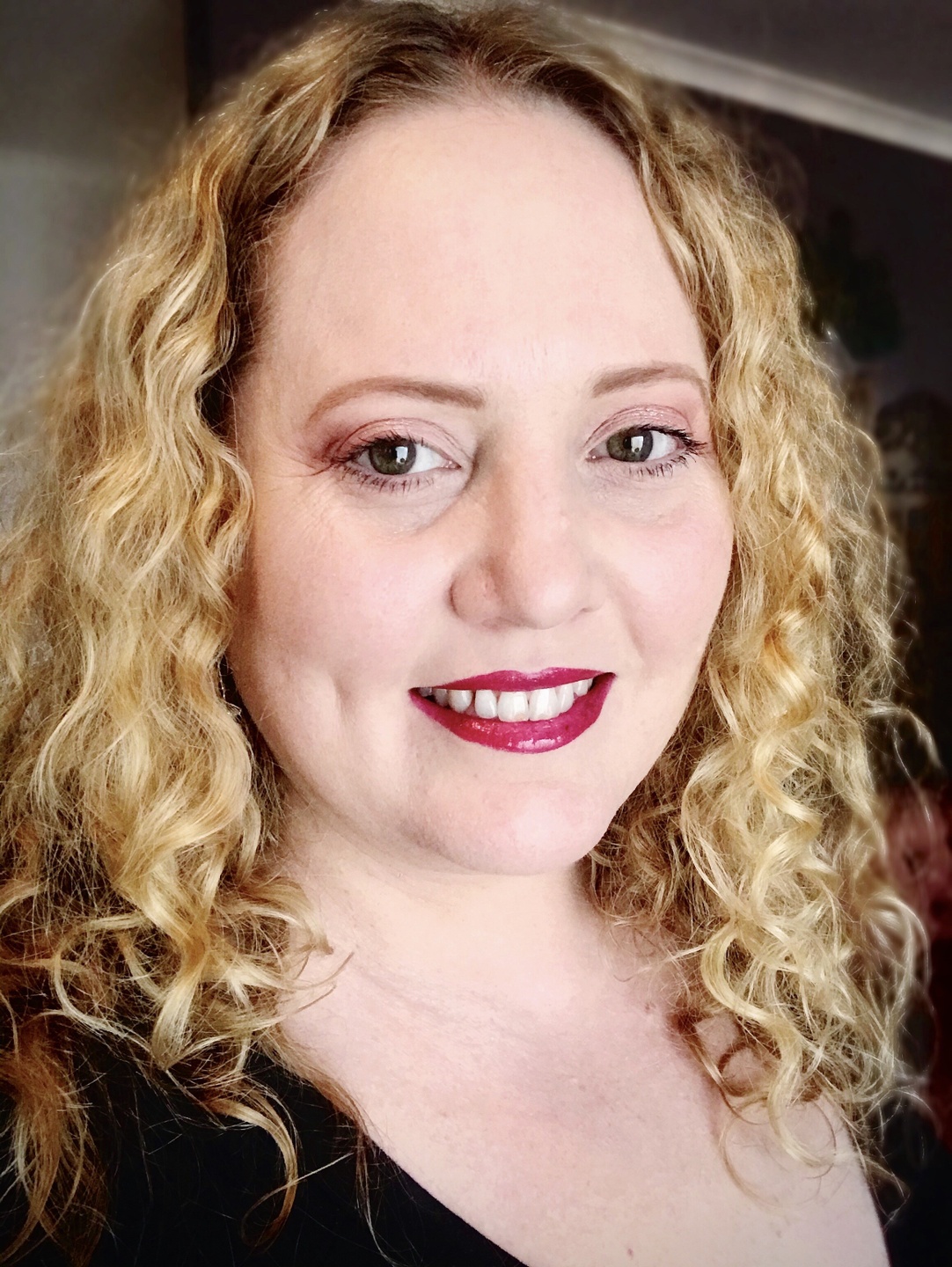 "Artemisia has a revolutionary gift to give the world and I feel so grateful to have found her.
I'd been searching for support with accessing my sexual freedom and pleasure for decades... and my work with Artemisia is finally answering that longing. YES!
She works on a fundamental level, safely and steadfastly promoting your own direct access to your living, personal desire, with masterful skill and insight.
Those words don't capture the potency of the process - it's nothing short of transformative, like being given a key to access the full potential of being alive.
This process of harnessing one's authentic, actual relationship to desire is akin the original discovery of fire - it's life-changing - and I can perceive how my own personal work with desire is culture changing, as well.
Like I said, her work is revolutionary.
- Lindsay Sworski
"I've never come across anyone that knows more about the erotic psyche and what's really behind our intimate desires than Artemisia de Vine.
Artemisia is the ultimate world authority in this area, and not only does she possess an immense amount of wisdom on this topic, she also has a unique talent in breaking complex material into simple concepts that are both easy to learn and easy to practically apply as well.
She will expertly unpack the magical and mysterious worlds of desire, sensuality and turn-ons for you, and then she'll help you discover your uniquely personal erotic wiring in ways that allow you to have the deepest most fulfilling sexual experiences in your life - even if sex has previously been full of frustration and dissatisfaction for you.
Artemisia is the very best in her field, and if you ever have the opportunity to work with her, don't hesitate, grab it with both hands!"
- Matteo, Engineer in The Netherlands
(Name changed for privacy but Matteo is willing to talk to anyone who would like a first-hand account. Ask me and I will put you in touch.)
Artemisia's framework is genius, and it gives rich life, depth, and a developed structure to what I had sensed was important to me.
Artemisia's work is the actual pathway to the stars I was gazing at.
Working with her shows me the richness of desire inside myself, and what to do with it, in a way I would not have found on my own.
It awakens the best dreams of my childhood, the peak erotic experiences of my past, and brings those essences to me right here in the present.
- Kinky Fairy Godmother
GET STARTED TODAY!
The deVinery Method
To ensure we are a good fit, all coaching clients are required to schedule a free discovery zoom chat with me before joining the Sexual Fantasy Coaching Program.
12-24 month interest-free options available through Zip and Afterpay from as low as $147 per month.
Are some sexual fantasies off limits?
Is there any nudity in the coaching program??
Are my results guaranteed?
Do you have a special rate for couples?
Can I teach or offer The deVinery Method professionally?
How do I become an affiliate?
Can I use this training in my professional sexuality practice?